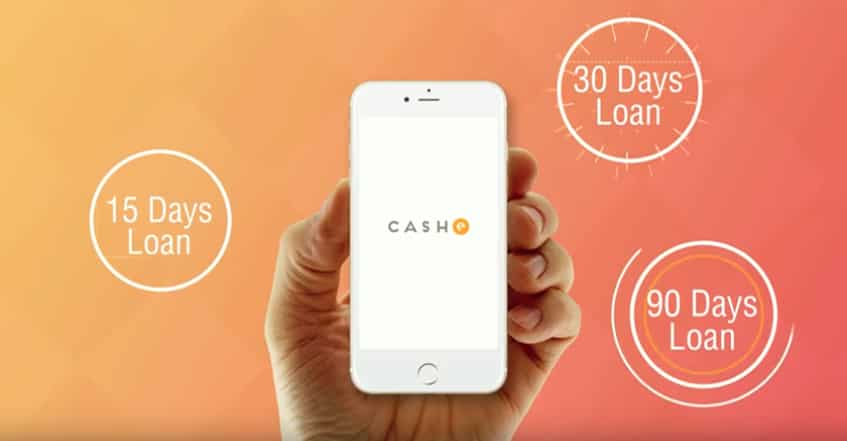 Short Term Personal Loan: How to Get It? This money lending startup has a simple solution – Check out what it is
Have you had your eye on the chic smartphone for a while? Or the exotic vacation trip? But you are not able because you are short on cash or maybe you are on a tight budget. Well, this startup will come to your rescue. Cashe is a digital platform created by V. Raman Kumar that helps to get easy personal loans even under unpredictable circumstances like a late bill payment. It is a money lending company operated by Bhanix Fianace and Investment, an NBFC registered by the RBI.
With its first social behavior-based credit scoring system for employed professionals and young employed millennials, called the Social Loan Quotient or SLQ, Cashe determines if you are eligible to apply for a loan. In other words, Cashe not only needs your general information like name, age, gender, but also your social profile. The artificial intelligence based SLQ, similar to a credit score, will position you on whether or not you qualify for a loan.
This fintech based company is offering a loan ranging from Rs 5,000 to Rs 2,00,000 payable over 15, 30, 90 and 180 days. One year loans can also be obtained up to Rs 3,00,000 (exclusively for Platinum and Diamond clients).
How to use Cashe?
1. Cashe is a mobile application. The application is available on both the Apple App Store and the Google Play Store.
2. After downloading, user needs to login with their Facebook/Google+/LinkedIn account.
3. The individual must upload their PAN card, most recent payslip, Aadhaar card and permanent proof of address (including passport, driver's license, electricity or water bill) and their most recent bank statement showing the paycheck. The documents must be uploaded in jpg format.
4. The application also requires a selfie of the person.
A person will receive their loan once the above documents have been verified and the person falls into the SLQ.
Like any lending agency, Cashe charges a certain processing fee for the loans.
Between a payment period of 15 to 30 days, Cashe charges 500 rupees for loans between 5,000 rupees and 15,000 rupees. Similarly, it charges Rs 750 for loan amounts between Rs 16,000 and Rs 30,000 and a fee of Rs 1,250 for loans between Rs 31,000 and Rs 50,000.
The company charges a processing fee of 2% on the principal amount for the 90-day loan products.
For the 180-day loan plans, Cashe charges a Rs 1250 fee for loans up to Rs 1,00,000, a Rs 1750 fee for loans up to Rs 1,01,000 to Rs 1,49,000 and a Rs 2250 fee for loans in between Rs 1,50,000 – Rs 2,00,00.
In their 1 year loan plan they charge Rs 1500 or 3% of the loan whichever is greater.