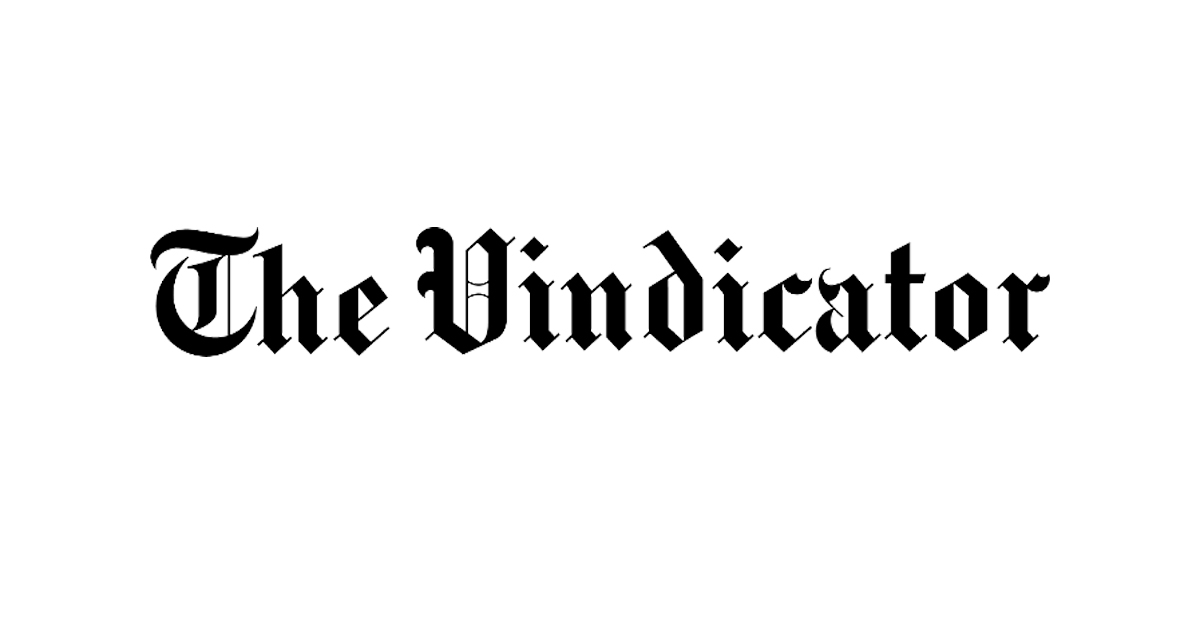 Religious News | News, Sports, Jobs
SAUCE AND SONG: St. Patrick's Parish on Oak Hill Avenue in Youngstown resumed its spaghetti dinner fundraiser with the first event taking place Sunday from noon to 3 p.m. in the parish social hall. Dinners for adults and children over 10 will cost $10, while meals for children under 10 are available for $5.
The spaghetti dinner will be followed by a concert featuring Tyler Guerrieri and James McClellan, which will take place from 1:30 to 2:15 p.m. in the church. Voluntary offerings are encouraged. For more information, contact the parish office at 330-743-1109.
JEHOVAH'S WITNESSES RESUME MEETINGS: After two years of virtual-only meetings, all congregations of Jehovah's Witnesses will resume in-person meetings beginning Friday. This includes not only the more than 25 congregations in the region, but also all 120,000 congregations worldwide, barring any local government restrictions. There is a new global transition to in-person meetings and the new hybrid format, including a virtual component.
For most of the past two years, buildings of worship have remained closed around the world due to the risks associated with in-person gatherings. Jehovah's Witnesses in the United States also suspended their public ministry on March 20, 2020.
The return to in-person meetings coincides with the holding of two worldwide events in the 120,000 congregations of Jehovah's Witnesses. The first is a special conference scheduled in most congregations for April 10, titled, "Where Can You Find Real Hope? Additionally, the annual commemoration of the death of Jesus Christ will take place on April 15, the same day he sacrificed his life 1,989 years ago. Both of these gatherings will be held in person at local Kingdom Halls with live speakers.
LUTHERAN-CATHOLIC ALLIANCE: The Lutheran-Catholic Alliance Commission will host an evening of ecumenical prayer celebrating the Catholic Lutheran Alliance at 6:00 p.m. Sunday at St. Columba's Cathedral in downtown Youngstown. Bishop David Bonnar of the Diocese of Youngstown will preside and Bishop Laura Barbins (Northeastern Ohio Synod of the Evangelical Lutheran Church in America) will preach at the recommitment in prayer at the Bi-Faith Alliance . The Covenant, signed Oct. 29, 2000, between Bishop of the Diocese of Youngstown Thomas Tobin and Lutheran Bishop Marcus Miller, confesses the faith shared by Lutherans and Catholics and consecrates them to prayer, study, and worship. action for Christian unity.
GUEST SPEAKER: Corner House Christian Church, 6954 Chestnut Ridge Road, Hubbard, will host a 9:40 a.m. parking lot service and 10:30 a.m. sanctuary service on Sunday with a guest speaker from Christ Reaching Asia Mission Worldwide. After the services, a light lunch will be provided and guests can hear speakers from local missions such as Mahoning Valley Rescue Mission, Big Reach and Elkhorn Valley Christian Service Camp.
INSTALLATION: Elim Christian Center, 3214 Ridge Road, Warren, will host the installation of pastor-elect Aruthenia Simmons at 7 p.m. Friday. The ordination and installation service will be presided over by Bishop Troy Anthony Bronner of Elim Christian Fellowship, Buffalo, New York.
TRIBUTE TO BING NEWTON: Bing Newton, one of the founders of the annual Men's Valley Rally, passed away recently. He will be remembered at this year's event on June 18 at the Covelli Center in Youngstown. Memorial contributions can be made in Newton's name to the Men's Rally in the Valley, 9520 Washingtonville Road, Canfield, 44406, which will help with this year's event.
BIBLE STUDY: A series of videos and Bible studies are offered at 6:30 p.m. Tuesdays and 10:00 a.m. Wednesdays at Grace United Methodist Church, 1725 Drexel Avenue NW, Warren. The series is based on the gospels and the Christian series "The Chosen".
LENT GROWTH: The Girard First Presbyterian Church, 890 Churchill Road, Girard, will offer a Lenten spiritual growth study program based on Max Lucado. The series is offered from 6 p.m. to 7:30 p.m. on Sundays during Lent. For questions, call 330-505-1192.
INTERFAITH EVENT: The Niles Interfaith Committee will host a brunch at 1 p.m. on April 24 at the Ciminero Banquet Center in Niles, where scholarships will be presented to local students. The event will also have a speaker. Tickets are $20 per person and are available through April 11 at any local church in Niles or by calling Georgeanne at 330-652-0034 or Jean at 330-652-7281. The event, which has been held for more than 50 years, has not taken place since 2019 due to the pandemic.
BIBLE COURSES: A free eight-week "Who is this Jesus?" course. will be offered at noon on Thursdays in April at the Cortland Library branch. Sessions last one hour each. Call 330-637-1421 to register.
EGG HUNT: Harvest Point Church, 2121 Salt Springs Road, Lordstown, will host a Community Easter Egg Hunt from 10am-1pm today for ages 2-10.
SACRED ASSEMBLY: The Cortland Trinity Baptist Church, 2576 McCleary Jacoby Road, Bazetta, will hold a "Sacred Assembly" on Palm Sunday at 6 p.m. April 10.
POM SUNDAY: St. Columba's Cathedral in Youngstown will mark Palm Sunday of the Lord's Passion. Mass will be celebrated at 4 p.m. on April 9 and at 10:30 a.m. and 4 p.m. on April 10. Palms will be blessed and distributed at each mass.
EASTER EVENT: Redeemer Lutheran Church, 2305 S. Canfield-Niles Road, Austintown, will host a friendly Easter event for children ages 3 to 12:00 p.m. on April 9. The butterfly theme for this year's free event focuses on new life in Jesus. The event will take place indoors. There will be games, cookie decorating crafts and candy for the kids.