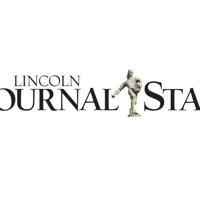 RELIGION NOTES from December 11 to 20. Abendmusik: free concert "With the Angels, let's sing", December 12; Virtual concert and fundraiser for Presbyterian Disaster Assistance, December 13. Plan ahead for your Christmas and Advent worship services and events. | Faith and values
Sing along with the Lincoln Lutheran Choir at Grace Lutheran Church – 12 Dec. : 2 pm Informal rehearsal with the choir, welcoming the public; 3.30 p.m. Free concert and song. Get your copy of the music for the vocals, email [email protected] The song's location is at 2225 Washington St.
Christmas and Advent services
First Lutheran Church – 4 p.m. December 19, blue, sweet and contemplative Christmas service for those in need of comfort and hope during the holidays. At 3:30 p.m. on December 24, a program of religious musical performances including: Children's choirs and strings; 5:30 p.m., December 24, Brass and the Spirit ringtones; 7:30 p.m. on December 24, adult brass choir; 9:30 p.m. on December 24, String guitar and piano; 9:30 a.m. on December 26, Enjoy Christmas Music with Priscilla and Patrick Hayden-Roy. The subject of the scriptures is to learn where the tradition of Christmas carols began, sing along with your favorite Christmas carols, 1551 S. 70th St.
First-Plymouth – 11 a.m. on December 24, worship service for children ages 3-7 and families, Mayflower Hall; 12 p.m., 1 p.m. and 2 p.m. December 24, Merry celebration and Christmas carols at the Chapel; 5 p.m. on December 24, family worship service and live music with the youth orchestra; 7 p.m. and 9 p.m. December 24, Festival outside the time of lessons, Christmas carols with choir, brass and organ; 11 p.m. on December 24, candlelight worship with communion celebrating the birth of Christ; 11 a.m. December 25, Christmas devotion, free coffee and donuts. Dr Jim Keck and Pastor Juan Carlos Huertas, Pilgrim Hall, enter through the west gates; 11 a.m. on December 26, worship service with Christmas carols and jazz music, 2000 D. St. Firstplymouth.org.