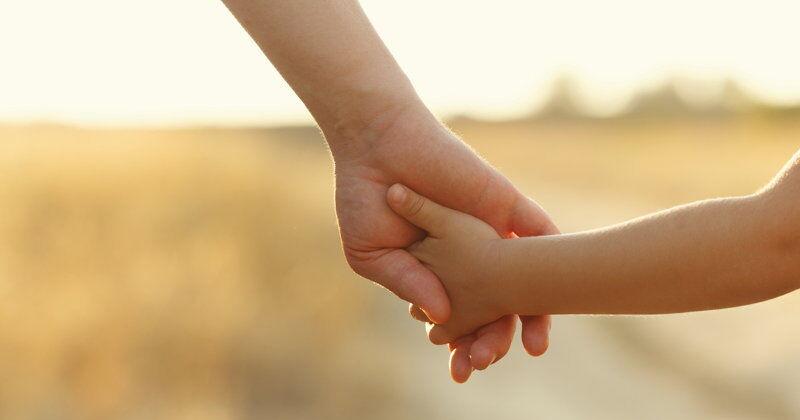 Jesus welcomes little children | faith and religion
Basic Text: Matthew 18:1-6, 10
Devotional Text: Galatians 3:26-29
This week we continue to look at little children as Jesus called them to himself, and how he used children as an example for those who would follow and believe in him. This is the third and final installment of this series on children.
Beginning with Mark 10:13-16 and Luke 18:15-17, we see people bringing their little children to Jesus to be touched. Both scriptures tell us that the disciples of Jesus tried to rebuke the parents so that they would not bring their little ones forward. However, it is Jesus who is indignant against his disciples.
That's what he told them. "Let the little children come to me, and do not hinder them, for the kingdom of God belongs to such as they are. Truly I tell you, whoever does not receive the kingdom of God like a little child will never enter it.
After speaking these words, the Scripture tells us: "And he took the children in his arms, and laid his hands on them, and blessed them.
Many have wondered about these words of Christ regarding children. People wonder how we, as adults, can become children again so that we can enter heaven. But the answer is as simple as coming to God with complete trust in Him.
Jesus welcomed the children with love, and the children recognized his sincerity. They could feel his loving touch, his loving voice. In doing so, Jesus teaches us through the innocent trust we find in children.
As children, we are born into the world as innocent human beings. We do not yet know how to distinguish good from evil. We don't understand the difference between good and bad behavior. As little children, we learn love, compassion, and truth from those who raise us.
As Jesus was speaking to his disciples, he was actually telling them that it does not take great knowledge, authority, or power in this world to reach the kingdom of heaven. It just takes the confident innocence of a child to believe that Jesus died for our sins, and that by believing in that we are saved and have eternal life.
As adults, we read and study our Bibles and grow in our understanding of God. However, we don't need to understand all the mysteries of God. There are some things we will never know on this Earth, and we don't have to have all the answers.
Reading the word of God helps us draw closer to God, and that's a good thing. However, God makes salvation simple for everyone. It is by humble faith that we come to God. It's a simple "Yes, I believe so."
A larger storyline regarding the disciples, and Jesus and the little children, appears in Matthew 18:1-6, 10.
Let's first look at the discussion between the disciples and Jesus in verses 1-2. "At that time the disciples approached Jesus and asked him, 'Who is greatest in the kingdom of heaven?' He (Jesus) called a little child and placed him in the midst of them.
In verses 3-6 we find the answer Jesus gave to his disciples: "Truly I tell you, unless you change and become like little children, you will never enter the kingdom of heaven. . Therefore, he who humbles himself like this child is the greatest in the kingdom of heaven.
"And whoever welcomes a little child like this in my name, welcomes me. But if somebody makes one of these little ones who believe in me sin, he better have a big millstone around his neck and drown at the bottom of the sea.
This same scripture is found in Mark 9:33-37 (also in Luke 9:46-48), showing how the apostles argued among themselves over who would be greatest in heaven. In verse 35, Jesus tells them, "If anyone wants to be first, he must be last and servant of all."
We see two important statements in these scriptures as Jesus speaks to us today – children are important to God and it is up to those who teach children to help them understand God's love.
Continuing in Matthew 18:10, Jesus addressed his disciples thus: "Take heed that you despise none of these little ones. For I tell you that in heaven their angels always see the face of my Father who is in heaven.
These words are so important for us to remember. Knowing that the angels who watch over little children have direct access to God for them should remind us that children always have an important place with God.
Knowing that God takes special care of little children should remind us that we too must take special care of children as we teach them and show them God's love by our own behavior toward them.
Let's not forget the many scriptures about children throughout the Bible. These scriptures show us how precious children are in the world. Pray to God for guidance as we practice love as little ones should.