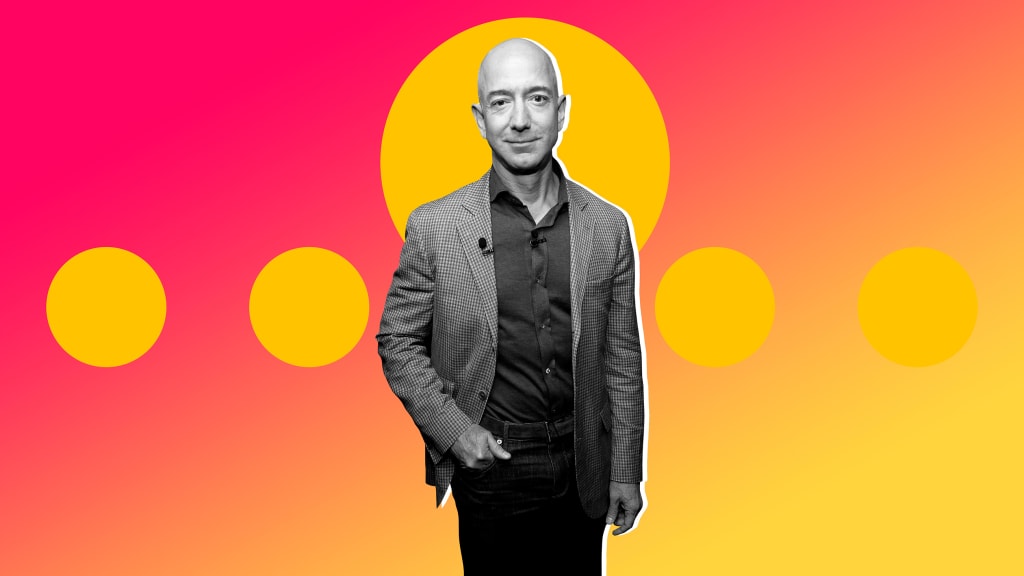 5 lessons and secrets revealed in interviews with Jeff Bezos
jeff bezos is one of the world's most admired entrepreneurs, largely due to his humble style and growth from a normal person to a current near net worth 200 billion dollars.
He is the founder, CEO and 10% owner of Amazon, the world's largest e-commerce retailer, with an estimated €1.5 million number of employees is now approaching a million.
We all want to know how he did it, so I was happy that he published a new book.Invent and wander', with an introduction by Walter Isaacson, giving us a glimpse into his mindset.
As a business consultant, I was excited to discover new magic from him, but I found his key points to align with what most of us preach every day and too many entrepreneurs ignore:
1. Long-term thinking drives innovation and leadership.
Major inventions always take time and involve failed experiments that lead to negative business outcomes in the short term. Bezos' strengths include his ability to stick to a strategy by being exuberantly patient and exuberantly patient. It allows investors to align with clients.
For example, he continues to invest in space travel and energy production (Blue Origin), even though we haven't run out of energy and still have room to grow. Near-earth space colonies have great advantages over colonizing other planets.
2. Relentlessly and passionately focus on the customer.
Bezos claims that the benefit of being customer-centric is that customers are always unhappy. They always want more, so they pull you with them. If you're obsessed with competitors and you're in the lead, you'll see everyone running behind you and you might slow down a bit.
He keeps referring to what he"divinely unsatisfied" Customers. What a positive way to view negative customer feedback as an opportunity and not a nuisance. As a side benefit, Amazon has been #1 for customer satisfaction for many years in a row.
3. Avoid PowerPoint and graphical slide presentations.
He, like Steve Jobs, believes that the process of creating a brief written narrative forces a clarity of thought not found in visual slide presentations. These narratives are then studied at the start of each meeting, followed by more collaborative team discussion and decision making.
Turns out there's some real scientific evidence that replacing PowerPoint slides with "information documentssaves time in meetings. It's also a huge productivity gain to offset PowerPoint's notorious ability to reduce organizational intelligence.
4. Focus on the big decisions that are irreversible.
His focus as a leader is to make a few high quality decisions and leave the thousands of daily decisions to highly skilled and decentralized team members. Leadership comes from thinking and planning about important strategic issues two or three years in advance.
Steve Jobs was known for his focus on doing strategic decisions. When you're at a crossroads and unsure of which direction to go or what decision is best, take a little extra time and ask yourself this simple question: "What would Steve Jobs do?"
5. Attract and retain a motivated employee base.
When Bezos interviews people, he warns them, "You can work long, hard, and work smart, but at Amazon.com, you can't pick two out of three." Working at Amazon isn't easy, and Bezos makes no apologies. Nonetheless, he has managed to build one of the most dedicated teams in the world.
Most business people believe that more money is the key to attracting and keeping a motivated employee base. But he always finds more proof of additional keys to employee motivation and productivity, including peer recognition and genuine support.
In addition to all of this, Bezos has already demonstrated his commitment to a giving cause outside of business through his Bezos Day One Fund, funding nonprofits that help homeless families and building a network of top-notch preschools in low-income countries. income communities.
I believe we can all learn a few lessons from his "Day 1" mentality, long-term thinking, customer obsession, people culture and drive for continuous innovation. I challenge you all to think of your corporate journey as a lifetime and not a sprint.
Think of each day as the first day in the life of your business and you don't have to think so much about how it might end soon.